Department of Biological Information


Takehiko Itoh , Masaaki Kotera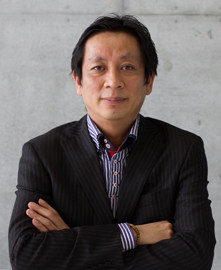 Takehiko Itoh
Takehiko Itoh
Professor, Department of Biological Information
E-mail:
Website:
Office: Room202C, M6 building, Ookayama campus
---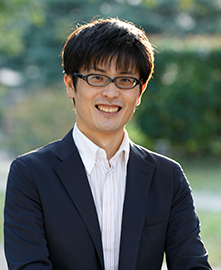 Masaaki Kotera
Masaaki Kotera
Associate Professor, Department of Biological Information
PhD 2004, Kyoto University
E-mail: maskot(at)bio.titech.ac.jp
Website: https://sites.google.com/site/masaakikotera/
Office: Room202A, M6 building, Ookayama campus
Areas of Research: Bioinformatics, Cheminformatics.
Keywords: Metabolic pathway, enzymatic reaction, chemical ecology.
Research interest:
 Omics studies are becoming increasingly important in life sciences to collect and analyze comprehensive biomolecular data. Information technologies are requisite to deal with the vast amount of omics data and to discover the underlying biological rules. To date, however, the challenging issue remains in integrating two kinds of omics, i.e., gene-related omics (genomics, transcriptomics and proteomics) and chemical-related omics (metabolomics and glycomics).
 We focus on the analyses of biochemical interactions as the following two perspectives: (1) Integration of genomic and chemical information on metabolic pathways. Recent development of metabolomics studies unveiled the increasing number of chemical compound for which the metabolic pathways are not known yet. We research on the automated method to predict and analyze such metabolic pathways and to link the genomic information. (2) Integration of genomic and chemical information on inter-species interaction. The relationship between insects and edible plants is mediated by a variety of chemical compounds produced by the plants and the receptor proteins in the insects. We research on the fundamental infrastructure to computationally analyze such interactions in the view of systems biology.
Selected publications
Tokyo Tech Research Repository : Selected Publications
---