From the Dean
Message from the Dean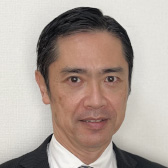 Professor KAJIWARA, Susumu, Dean
 In the 21st century, our society has moved from an era of only economic growth to an era in which people are pursuing the realization of a healthy, prosperous, and sustainable society; or well-being, in other words. In addition, recent years, we have been confronted with global social issues – such as global warming, the UN Sustainable Development Goals (SDGs) and infectious disease pandemics –, and life science and technology has become an indispensable discipline in solving these large-scale problems.
 In 1990, Tokyo Institute of Technology (Tokyo Tech) established the School of Bioscience and Biotechnology as the third undergraduate school, after the School of Science and the School of Engineering, to lead in the development of science and technology in the 20th century and to fully supplement the life element that is essential in the 21st century. The Graduate School of Bioscience and Biotechnology was established in 1992. In 2016, the reform of Tokyo Tech's education system generated the School of Life Science and Technology by connecting undergraduate and graduate schools for Bioscience and Biotechnology. Our faculty has already produced more than 5,000 graduates, and many of them are now working in domestic and international companies, research institutes, universities, government agencies, and international organizations.
 The School of Life Science and Technology promotes a wide breadth of research and development in the field by using the School's shared state-of-the-art equipment for seamless bio-imaging platforms, etc. The School also promotes joint research among its own members, within the Institute, as well as with other universities and companies in Japan and overseas, and conducts interdisciplinary research and industry-academia collaboration to solve global social issues.
 In addition to the more than 100 faculty members affiliated with this faculty, faculty members from the Laboratory for Chemistry and Life Science, the Cell Biology Center, and the Earth and Life Science Institute of the Institute of Innovative Research are also involved in providing specialized education.
 The undergraduate curriculum allows students to systematically acquire knowledge in a wide range of specialized fields related to life science and technology, and to acquire specialized knowledge in interdisciplinary fields by taking a multidisciplinary course offered by a consortium of four universities: Tokyo Tech, Tokyo Medical and Dental University, Hitotsubashi University, and Tokyo University of Foreign Studies. In addition, Tokyo Tech offers a variety of study-abroad programs, allowing students to experience studying abroad from the undergraduate level.
 The Graduate Major of Life Science and Technology of our graduate program gives students the opportunity to acquire knowledge and skills in highly specialized fields of Life Science and Technology and training needed to become global experts in the field through a combination of special lectures, by invited world-class professors, and practical career development in Europe and the United States. The Graduate Major of Human-Centered Science and Biomedical Engineering is a multidisciplinary course jointly administered by the departments of Mechanical Engineering, Electrical and Electronic Engineering, Information and Communication Engineering, Information Technology, Materials Science, and Applied Chemistry, and it fosters global leaders who can promote cross-disciplinary research and development that integrates with other specialized fields. Since 2022, we have started the Graduate Major of Earth-Life Science, which will tackle global issues humanity is facing, the origin of life, and extraterrestrial life. It also provides the entrepreneurship education necessary to create new industries and develop new businesses. The School of Life Science and Technology aims to produce global leading experts who can promote the well-being of people around the world by conducting research with a strong sense of curiosity and inquisitiveness, with flexible thinking that can respond to the needs of a diversifying society, and by utilizing a wealth of knowledge.